FOR SALE
Typically a new model is available for sale every 5 weeks. Watch this page for the latest available.
* Handcrafted Movement does not take custom orders at this time. *
Current Tiny Homes For Sale
Located near Portland Oregon. Ready to be transported to anywhere in the USA and Canada.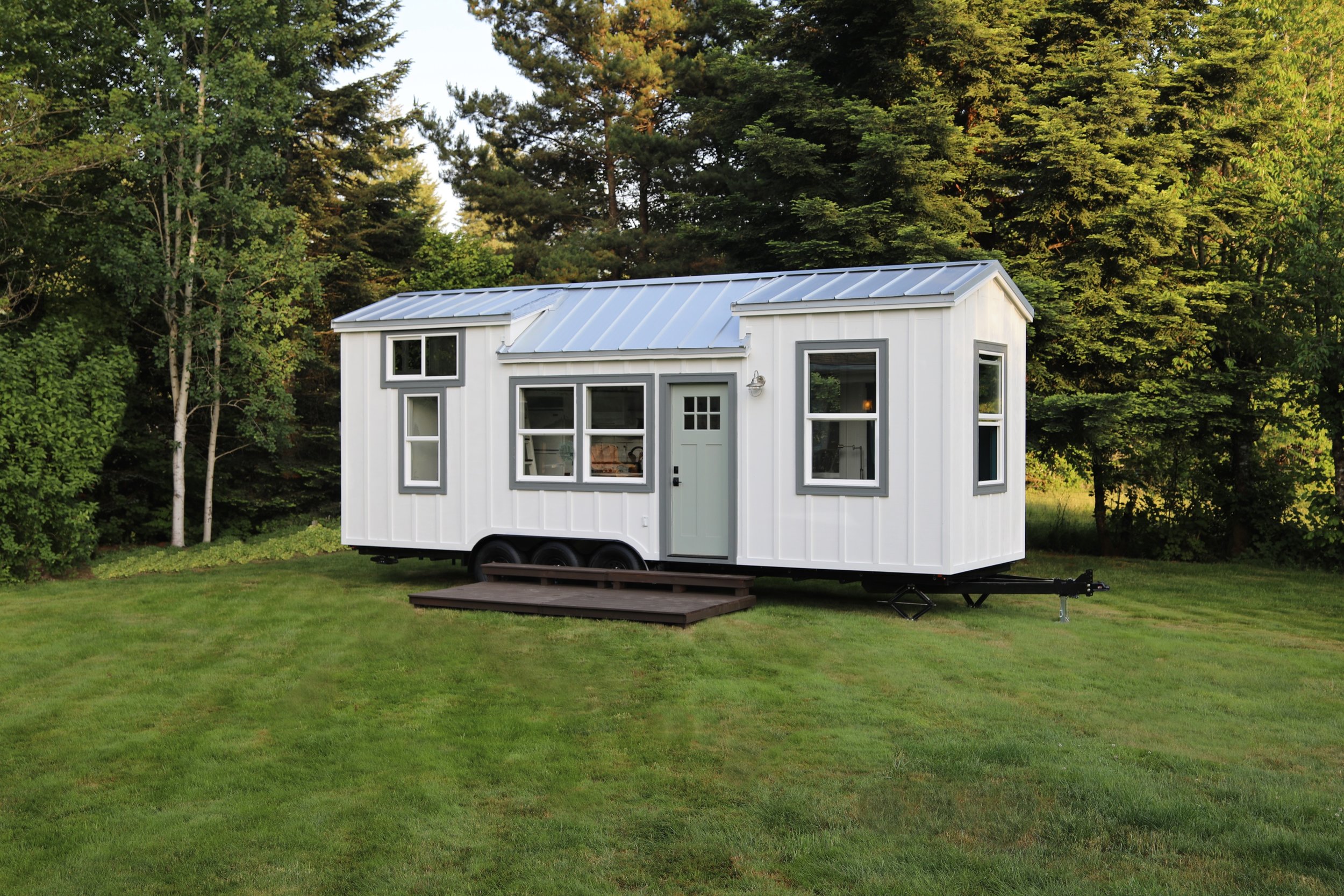 SEABROOK - $71,000
28' x 8.5' - 238 sqft (main level) + 72 sqft (loft)= 310 sqft. Inspired by my love for the town of Seabrook, Washington. Notable features include a downstairs murphy bed, wideplank oak hardwood and a large loft.
ROYAL PIONEER - $69,000
28' x 8.5' - 238 sqft (main level) + 72 sqft (loft)= 310 sqft. Notable features include a an extensive amount of walnut and a large open downstairs living area.
$76,000
Oceanside, the latest tiny home model from Handcrafted Movement. Now under construction with an expected completion date of July 20th. At 30' x 8.5' this tiny home will feature a downstairs bedroom as well as a full size loft with stairs. The exterior will be all white with black windows and a black metal roof. Additional features are built in air conditioning, and a exterior cedar deck system. Stay tuned for more details!